If you're not already aware, I am one of the biggest fans of Jumping Jax Designs.
She is an AMAZING blog designer. Super creative, easy to work with and super nice.
In fact, she did my blog design! 😉
A little bit about Jumping Jax Designs:
I'm Becca Paro, work-at-home-mom to sweet baby boy, Jax, pregnant with a little gummybear due in August of 2011, wife to amazing husband, Travis, and founder of Jumping Jax Designs. To read more about me and my family, check us out at our family blog, The Paro Post!
I established Jumping Jax Designs after years of friends and family encouraging me to do something that I enjoy and that challenges my artistic side. I have always loved being creative and "crafty" and this allows me to do just that!
My hope is that I can do what I love and add a unique touch to the special events and moments in your life.
But wait! She doesn't just do super awesome blog designs! She also make super awesome birthday invitations, shower invitations, moving cards and so much more!
She even makes business cards (she made mine!) and Mommy Cards!
Here are a few examples of her work: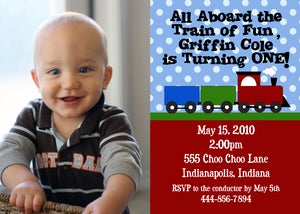 One of my favorite things she makes? And that I must order for Hayden?
A Custom Alphabet Poster!
Jumping Jax Designs is giving one lucky reader a pre-made digital file or $15 off prints!
Entries!
1. Look around Jumping Jax Designs! What is your favorite design?
2. Like Jumping Jax Designs on Facebook!
2. Follow Sippy Cup Mom on GFC!
3. Follow Life With the Lebada's on GFC!
4. Share this giveaway on Facebook or Twitter! Just hit one of the buttons at the bottom of this post!
This giveaway will end on Friday, February 25th!
Winner will be chose by WordPress Plugin "And the Winner is…"
Head over to Life with the Lebada's Blog to check out her giveaways!
My friend Mommy Moment is having a Birthday Bash with over $2000 in giveaways this week too! Check it out!