I was so excited when I learned on Twitter that there was a conference in St. Louis because, well, I live in St. Louis!
I'm also really excited about panelist Troika Brodsky, Communications Director of Schalfly Beer. Schafly Beer is my favorite beer and he's behind the Facebook and Twitter of Schlafly!
~~~~~~~~~~~~~~~~~~~~~~~~~~~~~~~~~~~~~~~~~~~~~~~~~~~~
I am also excited that more information will be released SOON about the Disney Social Media Moms Conference in Disney World!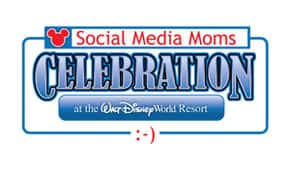 You may not know that I am a HUGE Disney fan and we go every year. So to attend a blogging conference and to meet some of my favorite bloggers IN Disney World where you can bring your family with you would be a DREAM come true!
I can't wait until more information comes out because this is definitely a blogging conference that I want to attend!
~~~~~~~~~~~~~~~~~~~~~~~~~~~~~~~~~~~~~~~~~~~~~~~~~~~~~~~~~~~~~
The final blogging conference that I would love to attend is Blissdom 2011 in Nashville, Tn next January!
Blissdom is the premiere conference for women who find and express their bliss by publishing online. Blissdom '10, our third conference, is a welcoming oasis in the ever-changing blogging world. Speakers and panels featuring the best blogging, public relations and social media pros will be gathering to mentor new and old friends alike.
So many of my favorite bloggers are going to Blissdom and I hear the best things about the conference.
Unfortunately, unless I have a sponsor I won't be going to Blissdom, but I'm crossing my fingers!
Are there any conferences that you are going to? Any advice?