On the 15th of every month, the Real Talk with Real Twin Moms Series will bring you real answers to questions most moms of twins have. Everything from finding out you are having twins, to delivering twins, the struggles and rewards, and even marriage after twins. We are ready to get real about what it's like raising twins, and hope it helps you through this adventure! Last month's question was "When did you find out you were having twins?" and this month we are following that up with "What did you think the first time you heard it was twins?". Learn a little bit about this month's moms and our answers to the questions below!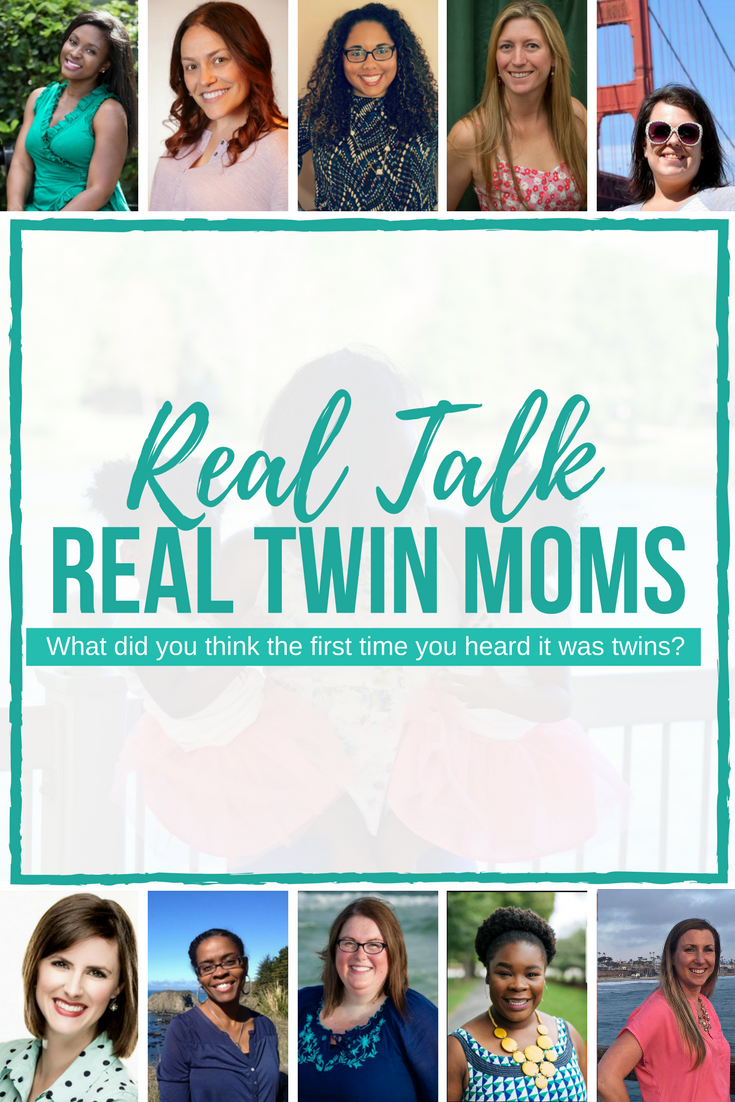 I'm Nakisha, an African-American mom blogger, and mother of four; a 12-year-old son, a 4-year-old son and 2-year-old twin girls. I am a Florida native, currently residing in Orlando. In early 2016 I began chronicling my life as a self-sufficient single mother of four; sharing my methods on how I make it work. Since then it has become a space to encourage, relate and connect with women who want to have it all, and understand that life doesn't have to be perfect to do so.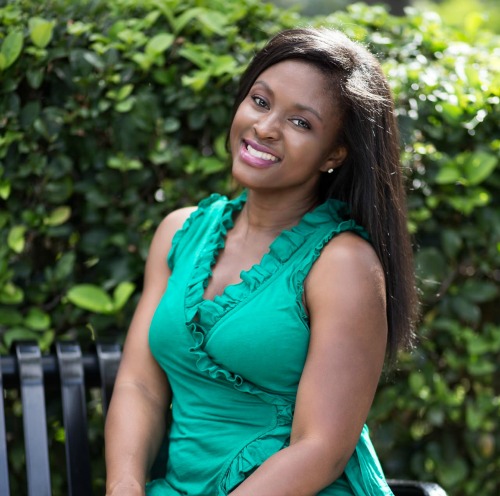 What did you think the first time you heard it was twins?
The first time I heard I was having twins I was in total disbelief and I began to cry. I cried because I could not believe that I was about to go from 2 kids to 4 just like that. I also couldn't believe that I was in a situation where I would be parenting them alone. After the initial reaction, the tech still had to do her job and perform what seemed to be the longest ultrasound in the history of ultrasounds. It felt like I was laying there forever. After crying for about 10 minutes I still had to lay there with my thoughts. So many things ran through my mind, mainly the cost of raising 2 babies at the same time, by myself. Ugh. But, by the end of the sonogram, I got over it. I said to the tech, "You know, I'm okay with it. As long as I don't have 2 girls I will be fine." I went to have the sex determined a few weeks later and found out it was 2 girls. LOL. I laughed uncontrollably. But guess what? I'm still fine.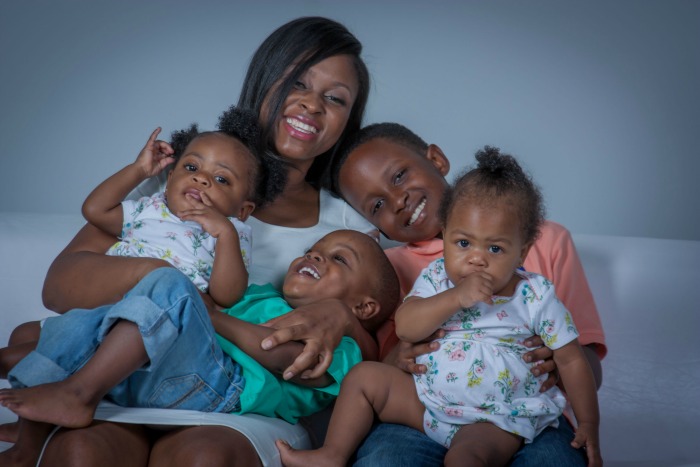 Sarah was born into a military family and raised all over the world, but will always call the southeastern United States home. After graduating from Auburn University with a bachelor's degree in Apparel Merchandising, Sarah married her husband, Neil, in January of 2009, and they began to make plans to build their life together in Montgomery, Alabama. Little did they know that twins, a job change, and a move further north to Birmingham were in the not too distant future! Sarah and Neil welcomed their fraternal twin girls in February of 2011, and, just over a year later, Sarah and her family moved to Birmingham following her husband's acceptance of a new job. With Neil's love of the mountains and Sarah's love of the beach, Birmingham is the perfect location for them to raise their family and be equidistant from the two places they love the most. Sarah's blog focuses on her love of travel, parenting, with little bits of pixie dust thrown in for good measure!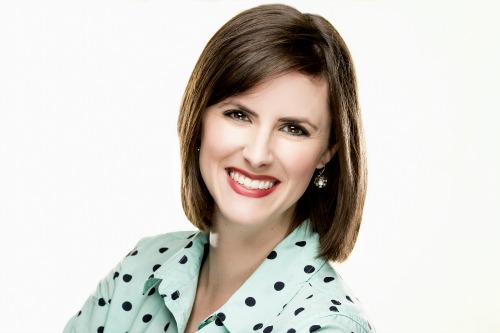 What did you think the first time you heard it was twins?
Our journey to pregnancy wasn't an easy one. We did not deal with years of infertility like some, but it did not happen as quickly as we wanted to. When I found out I was pregnant, I was so excited. I couldn't wait to be a mom. Very quickly that excitement turned into fear as I lay on the ultrasound table looking at two little beans starting back at me. How in the world was I going to mother two babies at once? Don't I get some kind of warm up round before motherhood is thrust upon me? No, I was going to have no such luxury. I was about to jump headfirst into the lake that is parenting multiples without knowing what was in it, how far down the bottom went, or whether or not I would be strong enough to rise back to the surface and catch my breath. Thankfully, I had a great village helping me in those first years, and that has made all the difference.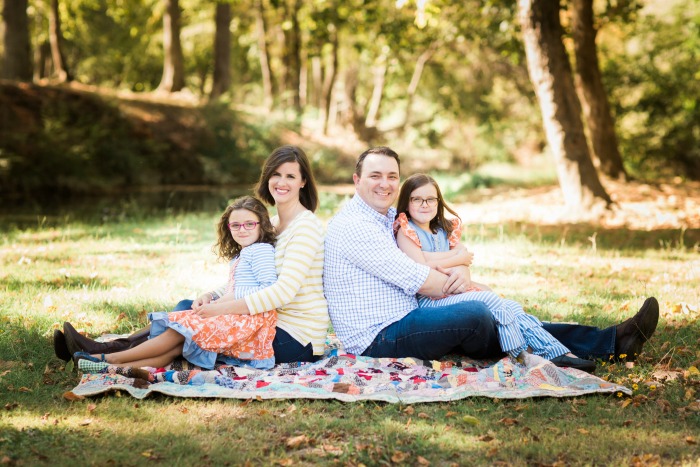 NIKKI AT SIMPLYSWEETDAYS.COM
5 years ago I had it all together. I had an adorable son, a good job, and a boyfriend who was absolutely devoted to me. I did everything right: I traveled, exercised, ate good food, went out with friends on the weekends to cool places. My world revolved around trying to be the perfect woman, and I thought I was doing a mighty fine job of it. Shortly after my husband and I were married, we started planning for a family. And that's when it happened. Or should I say, when they happened. Because in September of 2012 our twins entered our perfect world and totally tipped it upside down.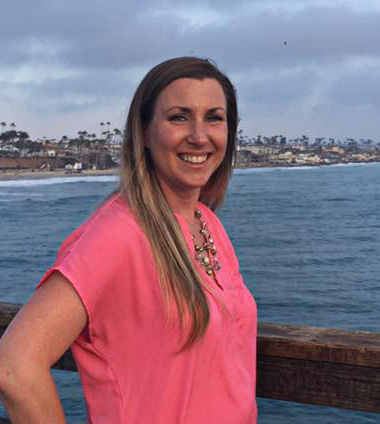 What did you think the first time you heard it was twins?
You know how most people think it would be SO cool to have twins? Well, I was never one of those people. As a teen, I babysat twins from the time they were just a few weeks old, starting while one of them was still in the NICU, until they were 3 years old. Even though they were sweet, precious babies, that experience kind of scarred me for life. Because I knew firsthand how hard it was on parents who don't have family readily available to help and how exhausting they are to care for, I never wanted twins of my own. At our first visit with the OBGYN we were absolutely blown away when she found two babies. And would you believe it-I broke down and cried big, huge happy tears! Out of all people to be blessed with such a unique parenting experience, I couldn't believe that we were having twins. My girls are an unexpected treasure and I'm so thankful that they miraculously ended up in our lives.
Kim Gillespie is a Chicago native, whose life journey has taken her from the classroom as an educator, to being a missionary and event planner to stay at home mom. Although she initially earned a degree in economics, she discovered while at Dallas Seminary that she is educator and writer at her core. She loves telling stories about life – and now pursues her love for writing as the mastermind behind Things I Thought I'd Never, an inspirational parenting lifestyle site dedicated to finding the lessons, joy, and humor found in everyday life. She recently relocated to Atlanta, GA with her husband, 6 year- old son, and 3 year old twins girls – who give her plenty of material.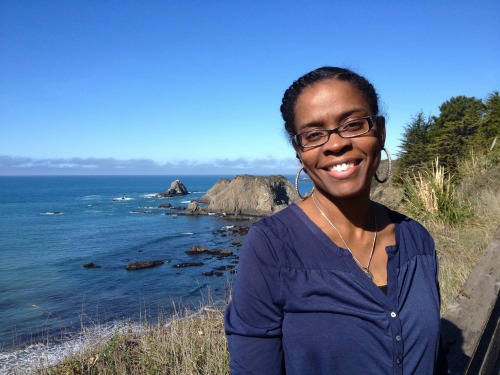 What did you think the first time you heard it was twins?
Honestly, I wasn't surprised. If you read last month's story, most of the people around me (self included) thought I was pregnant with twins. Also, because of the number of twins in my family (sister with 2 sets, both of my grandmothers had twins, etc.), my "advanced maternal age", and the fact that I am African-American (apparently all three of these factors increased my chances of having a multiples birth, I was told) I suspected that my time was coming. I was more surprised when we discovered that our first pregnancy wasn't twins. The gift in having so many twins in the family, in addition to a support system of friends with twins, I knew that there would be challenges, but that we would survive and eventually thrive with these little ones.
Lisa is a wife and mother to four, including four year old twins, a tween son, and teen daughter. Lisa began blogging almost seven years ago, and has enjoyed sharing parenting advice, easy recipes, printable scavenger hunts, and most recently, a Thirsty Thursday series and a Me Time series becomes moms need to take care of themselves in order to be great mothers.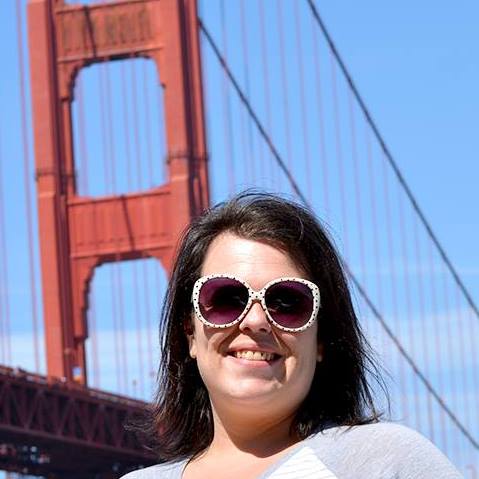 What did you think the first time you heard it was twins?
I felt a whole range of emotions when I found we were having twins. Immediately it was shock that it was even happening. Then, out of nowhere came a bit of anger, because we weren't planning on having anymore children let alone two. Fear took over from there and sort of hung around for awhile. Fear of being able to carry two babies full term, fear of delivering two babies, fear of bringing home two babies and failing at everything. Once I entered the second trimester though, all my thoughts were on food and trying to find clothes that fit!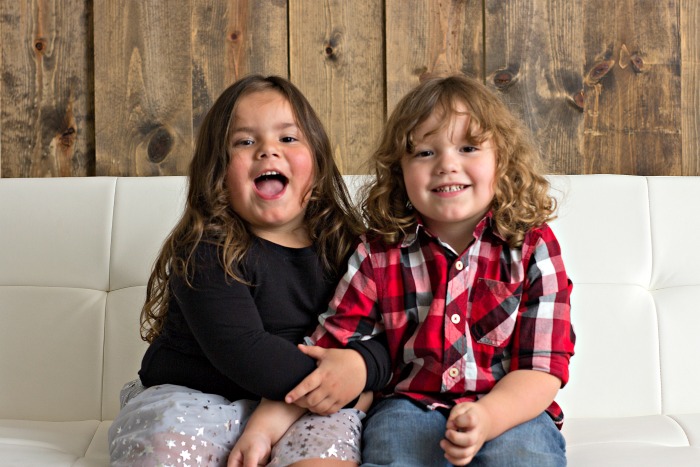 Houseful of Nicholes came to be in 2010 when she found out that she was pregnant with twin children. She couldn't find a place on the internet that she resonated with, as far as planning for expanding a family by two people at once, let alone one that came from the point of view of an African-American family. Since then, she's shared their growing pains, their wins (potty training) and everything in between that it takes to be a wife, and mom of four in the city.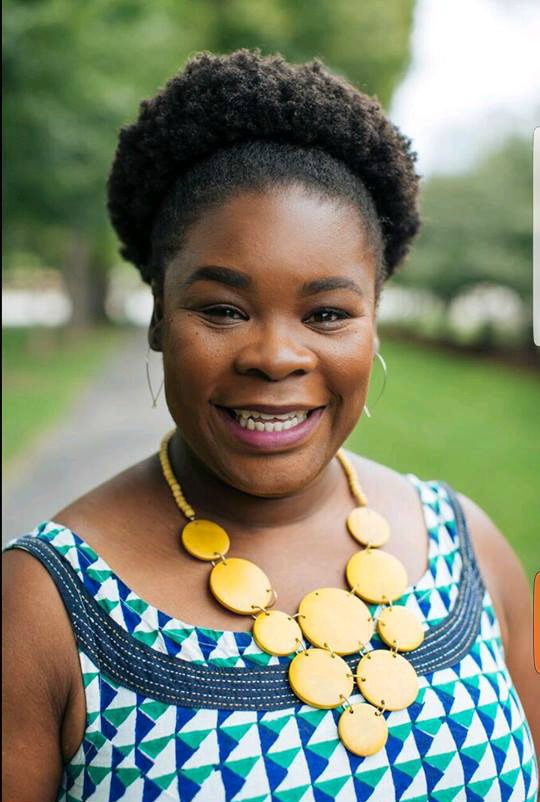 What did you think the first time you heard it was twins?
WHAT ARE WE GOING TO DO?! The amount of children that we have is about to double, and we're only prepared for one more. We need a bigger car, and twice as many diapers, and there is no room!
We needed to be able to feed and clothe two more little people, instead of one. Travel wouldn't be the same. Sleep definitely wouldn't be the same. Doctor's appointments wouldn't be the same, and I would be stopped in the store, and I'm already slightly irritated when people breathe over my children.
My husband and I tried to figure out the best way possible to handle our family increasing by two, and all of the fears that I had of pregnancy after a miscarriage. Now, times two. I'm glad that it turned out well, and I have two more awesome children in my brood. We survived, and every now and again I even think about doing it again.
Stacy is a lifestyle blogger and brand ambassador in Southern California who shares her experiences homeschooling her four children, raising multiples, supporting her two children living with multiple food allergies, and helping her children with special needs thrive.

Somewhere between wrangling her four children (twins born in 2008, a boy in 2010 and their first girl in 2012), her dog (a reverse brindle boxer) and her husband (a red-headed Spaniard), she still finds the much-needed girl time for a glass of wine while crafting or creating a new, delicious recipe.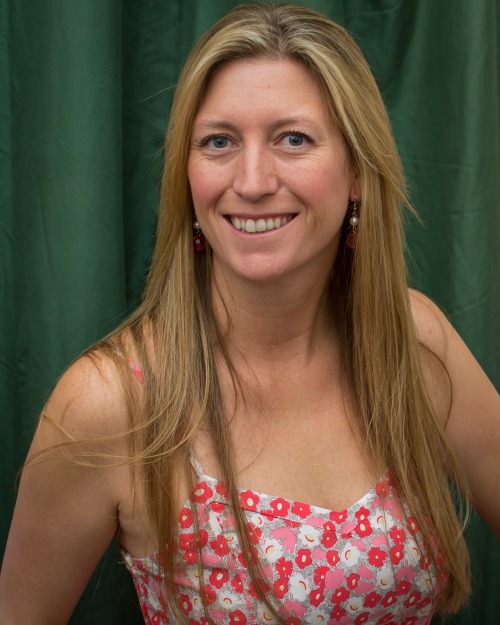 What did you think the first time you heard it was twins?
When we first found out we were pregnant we couldn't believe it. We had struggled for years trying to get pregnant and we couldn't believe it finally happened. Yet no matter how happy we were to be pregnant, we knew something was off. I was such an emotional mess. I think I cried more in those first few weeks than I have my entire life. Not over anything particular, but over everything. Oh, my poor husband. I was also showing a lot early than I ever should have for this being our first pregnancy which brought concerns over the pregnancy.
A few weeks later we had our first ultrasound and before the technicians could say a word we saw not one, but two sacs filled with two little bodies, two little flickering heartbeats, and four sets of hands and feet. I remember thinking, how in the world did our little struggling family of two all of a sudden multiply to four? How were we blessed with not one, but two amazing little miracles after struggling for so long?
Melissa from SippyCupMom.com
SippyCupMom.com is where Melissa shares the adventures of raising an energetic and YouTube obsessed 8 year old son and sassy and sometimes stubborn 3.5 year old twin girls. She also love to share more about parenting, travel adventures, recipes, crafts, technology, product reviews and more!
What did you think the first time you heard it was twins?
I had been so worried the previous week because my doctor thought I was miscarrying. When we had the ultrasound and it showed not one but TWO babies in there, I was shocked. I remember I started crying and immediately looked at my husband who was next to me and looked like he was in shock! I was excited…but scared! I never thought about the possibility of it being twins and was worried how this would affect my son and change our life. (It turned out to be the best thing ever, of course!)
Stay tuned for the answers for next month's question: What's it like to be pregnant with twins?