This is a Sponsored post written by me on behalf of Rockin Refuel®. All opinions are 100% mine.
I had twins back in February and I was very lucky that in only a few months I lost the 30 pounds I had gained with them. I think I have nursing and lack of sleep to thank for that! Now that I'm done with nursing and consuming all of the calories I had to take in to feed them, I'm ready to lose the weight that I still am holding on to from when I had Hayden….5 years ago! My husband and I both have made a commitment to get fit and eat better so we take turns working out in the morning so we don't have to bring the kids with us.
I find that I can go further and am much happier if I work out first thing in the morning. The problem is, I almost never eat breakfast and can't stomach anything until the early afternoon. Plus, I'm usually so busy in the mornings that I forget to eat. But after I work out in the morning, I'm usually starving and need something to help me with my recovery. My new go-to meal? 
Rockin' Refuel Protein Milk Beverage
!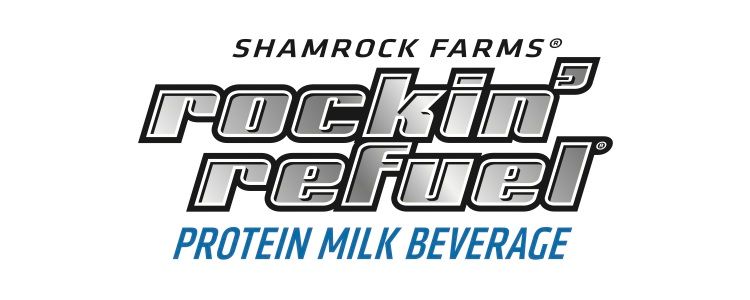 My husband and I have tried protein shakes before and I've never been too much of a fan. The Rockin' Refuel Protein Milk Beverage is delicious! It was ice cold when I grabbed it from the fridge after a brisk walk/run and it tasted like a delicious and refreshing chocolate shake. It filled me up and since it has the right combination of carbs and protein, it's the perfect protein drink to help you refuel and rehydrate since research suggests you eat or drink something within the critical two-hour recovery window after exercise.
I was sent the Rockin' Refuel Muscle Builder and Muscle Recovery – perfect after a workout!
Rockin' Refuel® Muscle Builder
30 grams of natural, high-quality protein to help build muscles
Low net carbs
Only 190 calories
Made with real milk
Rockin' Refuel® Muscle Recovery
The Original Rockin' Refuel®
20 grams of natural high quality protein to refuel muscles after intense training
2:1 carb to protein ratio; the optimal balance for rebuilding muscle
Great tasting, real milk
The Rockin' Refuel® line was created by Shamrock Farms®,  0ne of the largest family-owned and operated dairies, based out of Phoenix, AZ., in the United States.
Their goal is to provide active individuals with delicious, natural protein beverages to deliver the best nutrition for their workout. Containing real milk, Rockin' Refuel is an excellent source of protein and calcium, and is the only protein beverage that boasts naturally occurring electrolytes. My problem with other protein drinks is they sometimes taste chalky – not so with Rockin' Refuel!
Of course Hayden wanted to get in on the deliciousness that Daddy and I were drinking in the morning! Rockin' Refuel sent us both chocolate and white milk which he loved!
Rockin' Refuel is available in the dairy section of your local Walmart and at www.RockinRefuel.com. See if it's at a store near you with their Product Locator.
Enter to win a Rockin' Refuel® prize pack which includes one case of Rockin' Refuel® Muscle Recovery, one drawstring gym bag, and one sweat towel.
Enter the Rafflecopter form below.